ABOUT
US

,

BLUEFIN Solutions Limited is a privately and locally owned company based in Dar es Salaam, Tanzania which specializes in ICT products and providing various technological services that brings value added to clients through developing customized systems, websites, mobile applications, USSD and Short Code, provision of Bulk SMS, online marketing and ICT consultations.

In the few years of operations, BLUEFIN is one of the most recognized brands in the technology industry and has successfully demonstrated a remarkable growth in providing services as we have helped many of our clients to stabilize IT budgets, increase productivity and eliminate technology headaches. Spend your time doing what you do best and let us do the same for your business.

BLUEFIN focuses on customer relationships, synergies, and business sustainability as we link, connect markets and provide our clients with the best experience and conducive partnership environment. Our team is made up of three professionals with an exemplary track record, who have the ability to identify market gaps and exploit them successfully, all of whom have being efficiently working together with the company.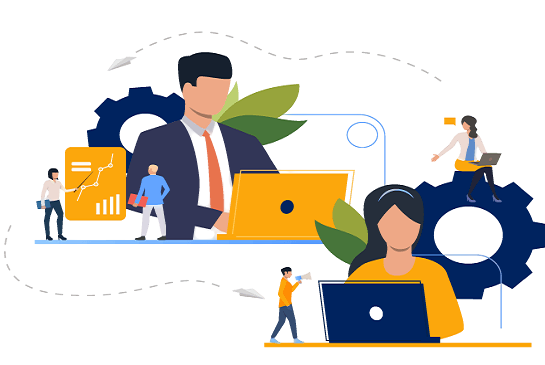 OUR
STORY
The Story behind Our Story
In 2015, we met at our former employer as fresh graduate students from Institute of Finance Management (IFM) and University of Dodoma (UDOM).
As we were all working under the business department but in different units, the three of us managed to become good friends by supporting each other through thick and thin in life. So, after many meetings, even more coffee and occasional outings, we changed from good friends to family. We then brainstormed and came with a simple curiosity:
With the skills, knowledge, experience and professionalism we possess, how can our current relationship productively grow by joining forces and start our own business venture that will involve understanding opportunities, develop products, and implement our go to market strategies that will bring difference to respective industries or society at large.
Thereafter, each individual with own efforts did his homework then reached a consensus to partner in what we believe to be substantial.
It was time to make our long-waited dream a reality. Time to treat customer's like people, not numbers on spreadsheet. Time to develop sustainable products and provide services to help different markets or industries achieve their business goals in a more personable, empathetic way.
From good friends to family, we now run our company as partners.